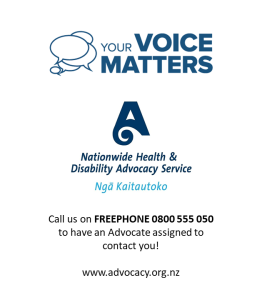 Something I get asked regularly is "Is there any point?" and YES! There is a point, its about sharing your voice, having your say about the care and service you have received!
Your voice matters! Nationwide Health and Disability Advocacy Services is a FREE service to support you to resolve your concerns about a Health or Disability Service Provider… 
Remember, you can call us FREE on 0800 555 050 and here on our website we have Complaint Forms, Email, and LiveChat!