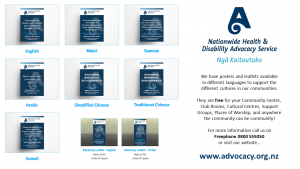 Did you know… we have a range of free resources for consumers!
You can contact your local advocate or the National Call Centre to order resource packs. Freephone 0800 555 050, or even easier, email us advocacy@advocacy.org.nz
There is no charge to consumers for the first pack. If you require more than the numbers available below please contact us.